REACT News, 1st November 2022 | by Natali Cooper, Steve Malkin
Natali Cooper is a Managing Director and Head of Portfolio & Asset Management & ESG at GLP Europe
Steve Malkin is the CEO and Founder of Planet Mark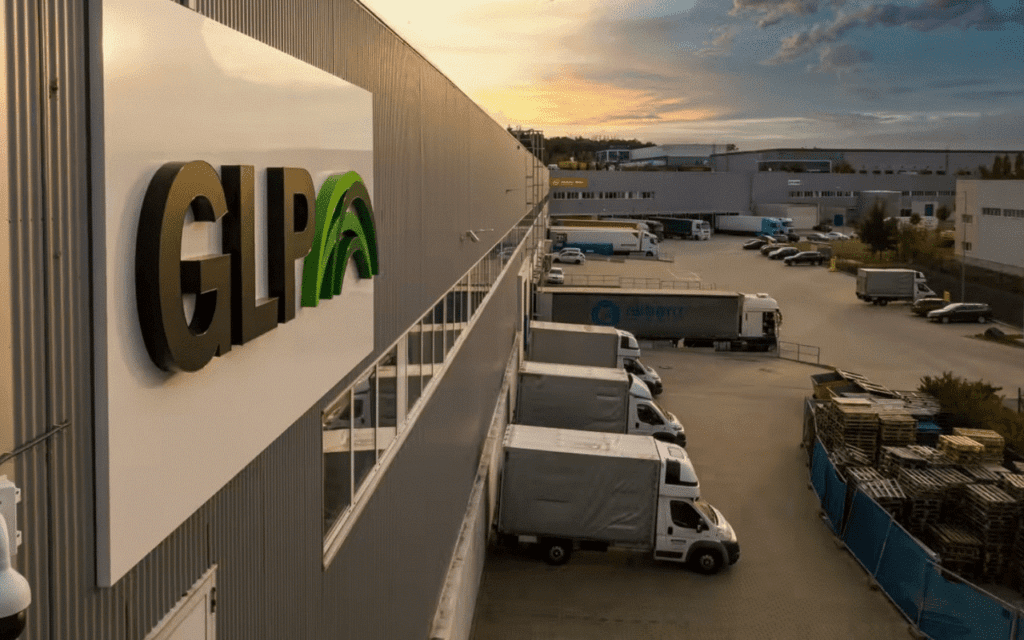 GLP is offering tenants two years of free sustainability accreditation
Almost a year has passed since Cop26, when the world gathered in Glasgow to take action on climate change. The event was a watershed moment in terms of securing commitments from governments and corporates to mitigate the impact we are having on the environment. But since then, what progress have we really achieved?
With Cop27 fast approaching, it is critical that we see how the warm words from Glasgow have begun to translate into tangible progress. While improvements have been made, the real estate industry must ensure that any momentum from Cop26 is not compromised or diminished around Cop27.
The imperative for our sector is clear: with real estate contributing 40% of all global carbon dioxide emissions, we must take a leading role in being part of the solution to climate change, and the logistics industry clearly has to be part of this.
A key business benefit of sustainability is future proofing, and this is growing in importance. Many asset owners and occupiers will undoubtedly be considering their options in terms of what commitments they can make, but they will also need to weigh this up alongside time frames and cost.
Making a commitment to continually reduce carbon year on year is neither easy nor cheap, and in today's environment of rising cost pressures, there is a danger that it slips down the priority list. But with growing demand from investors, occupiers and society at large, change is an inevitability – and Cop27 is expected to be a catalyst to turbocharging this change.
Solar panels are becoming a standard fixture on many modern warehouses
The good news is that there are a range of specific tools and initiatives at our disposal. We have seen construction methods advance dramatically in recent decades, meaning that net zero carbon construction is now a reality for those developers like us ready to make the commitment.
Building materials have evolved to meet the sustainability agenda – low-carbon materials and inventions such as smog-absorbing concrete have become more prevalent. Design features can also considerably reduce a building's carbon footprint over its lifetime, such as skylights which maximise natural lighting. Rapid global digitisation has produced innovations in tech that can help tenants monitor and save water, heat and energy. In short, the options seem endless, and collating and managing them can be a challenge.
"One of Cop27's listed targets is 'shifting from pledging to implementation at scale and on time'"
Add this to the sea of ESG acronyms that muddy the waters even further and progression towards net zero in the real estate industry can seem highly complex. That is where organisations like Planet Mark can come in: its Net Zero Programme empowers businesses to plan for and reach net zero targets, developing an actionable sustainability strategy that simplifies the whole process, while its Development Certification Programme tracks a building's carbon from design to operation.
Care in the community
All buildings have the potential to have a positive impact on society and the environment and, with the right action plan in place, can truly meet the needs of the communities they serve.
The first step in managing emissions is establishing a clear breakdown of a building's carbon footprint across its lifespan. From here, an action plan can be implemented from design through to operation. This includes, but is not limited to, the measurement and reduction of embodied carbon in construction materials and the operational carbon of materials and design features. Ensuring this breakdown is clear and digestible is invaluable for tenants and provides a solid foundation on which to build their strategy.
EV chargers are now a standard requirement for many tenants
From here, applying rigour in monitoring a building's ongoing operational carbon footprint and setting annual reduction targets is a necessity. Engaging staff through upskilling, along with the supply chain and the local community, is also critical – collaboration is a core component of achieving progress. The path towards meaningful action on climate change is constantly evolving and expanding, and the whole industry needs to worth together to keep moving forward.
Businesses at all stages of their net zero journey can benefit from guidance in improving sustainability initiatives and engaging stakeholders – support from the likes of Planet Mark helps remove the barriers to progress. The onus is also on developers to encourage tenants to adopt programmes like the Planet Mark Property Certification.
GLP is currently offering this free of charge for two years to all customers across its UK sites and plans to roll out the idea through other geographies. If this model could be replicated across the industry, we could see a real leap forward on the path to net zero.
GLP has also developed a customer engagement programme to work together with our customers on tailored action plans with clear objectives and timeline. The first wave of this partnership programme will be rolled out imminently.
In the run-up to Cop27, can we remove the barriers and excuses and see a real commitment to change from across the industry? One of the key goals from Cop26 stated that the world can only rise to the challenges of the climate crisis by working together.
One of Cop27's listed targets is "shifting from pledging to implementation at scale and on time". This is a clear call to action – if the real estate industry can execute this properly, we can add immense value not only to our sector, but the entire global sustainability agenda.